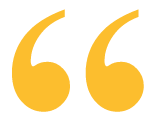 The Aeroe Dynamic Financial Model process was essential preparation for our growth.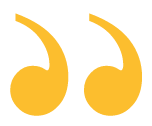 The Challenge for any Startup or Company:
"How do we get from where we are today to where we want to go?"
The Solution: Aeroe's three step collaborative process has proven successful with over 550 client engagements in recent years. Our strategic and rational approaches with startups, growth stage companies, large and small businesses, and projects with entrepreneurs, founders, and inventors create a reasonable, measurable plan for market entry and next level growth.
Stacey Roach, CEO

Healthcare | Anagen Systems | Savannah, GA

"Working with Aeroe was the best business investment I've made, easily, in 5 years and likely the best investment I've made in myself since getting my college degree. Our companies need sustained operational knowledge, and we want committed resources who are vested in long term success. Aeroe was not an outsider, they became a part of my team for multiple weeks. Aeroe drove execution and focus that does not exist in anyone but your most effective employees."

Kevin Huff

Helping organizations hydrate outdoor events safely

"It was like a giant puzzle being reassembled in a more strategic manner to produce high end results. The Aeroe DFM model works off proven process-oriented business guidelines, giving you a road map to match your business goals. As we made progress each week, I could more clearly see my growth potential coming to reality. I am only 2 months into executing the new plan. We are already hitting our revenue goals, which were set to far exceed historical month over month revenues from 10 years of data. I could not be more pleased and optimistic about my business future. As a small business owner who was stuck in complacency, I recommend the Aeroe team. with the highest regards to help elevate both you and your business to the next level. ."

Michael Newsom

Next Level Home Performance

"We reached out to Aeroe for assistance in putting together an investment strategy to scale our business. We have finished several projects with Aeroe and due to their unique ability to work with all areas of our company we continue to collaborate weekly. I would describe Aeroe as efficient, competent, and professional thus far as they continually over deliver as valued team members. I would highly recommend Aeroe to any company looking to find fresh innovation and development in the areas of financial / investor planning, sales / marketing. Steve Mortensen has a remarkable skill of taking problem areas in our company and breaking them down into logical solutions to help us achieve our growth targets. We look forward to a longterm relationship with Aeroe and are fortunate to have them working with our C level personnel."

Doug Schmidt

CEO - Equity Builders – Bloomington IN

"I know if I get too wordy here, nobody will want to read this, so let me summarize for anyone reading this: Look no further! Hire these guys! You will be amazed not only with their honesty and integrity, but also with their incredible understanding of business, market factors, and conviction to THOROUGHLY analyze your business with you!!! I hope you will share my testimonial with other potential clients in the future – they need to know what to expect: My President encouraged me to speak with other firms similar to yours before making a decision, and even gave me 3 other names. But after speaking with you on the phone the first time, I had such a good feeling about it, that I didn't even contact the others. I will never regret that decision! I had never even heard of a DFM before! (Dynamic Financial Model) But I took a chance on you because everyone on the phone just sounded like great, honest, stand-up guys. May everyone who reads this do the same!!! Steve did the lion's share of the work, and I cannot find the words to say how impressive he was on EVERY SINGLE phone call! He proved on the first call that he had his brain wrapped around my business already, and with every question he asked it was clear that he was leaving no stone unturned! He saw what differentiated mine from other companies, and he explored every single metric that could be analyzed, brilliantly verbalizing on EVERY phone call an understanding of my business that rivaled my own! Every time I hung up the phone, I turned to my teammate and said, "BRILLIANT!!! That man is brilliant!"

Yong Zhao

President and Founder at Tianhe Stem Cell Biotechnologies

"Steve Mortensen has been such an invaluable resource and asset to our start-up company. Without having much knowledge and experience in the industry, we were in need of someone who could not only take the time and have the ability to accomplish what we needed for our business to succeed but also have the personality and expertise to explain everything to us in a way we could understand. The promptness, detail, and accuracy of Steve's work is impressive enough, but his business acumen and financial strategies to position us for the future are what puts him head and shoulders above the rest. A partnership that we look forward to having in our corner for years to come. "

Brian Bodik

World's first unified endpoint management and security platform - Tanium

"Steve Mortensen who heads the Aeroe DFM process is a consummate professional and a joy to work with. Instead of just crunching numbers and helping the team build a detailed financial model, Steve was able to help create and shape our entire investment deck, which in turn shaped the entire business. His ability to breakdown and analyze complex business initiatives and tell a clear story through words and numbers obviously comes from years of experience. Steve has been a pillar for The Next Unicorn and has become a true friend. He's had our back throughout the entire process and has even been available for key investor calls when needed. I would highly recommend Steve and his services. As soon as you meet him over the phone or in-person you will quickly realize he is the real deal and the type of guy that will help move the needle and make an impact for your business."

William Sickert BSc. JD CNC

Compliance and Business Development Specialist

"A massive support to my various consultative and executive positions over the last few years. The investment packaging, business plans, valuation, and technical/financial aspects of their work are the benchmark for presentation to investors and interested parties. Specifically, I have worked with them on: AquaPhotonics – Substantiated a corporate valuation of $82 million for a patented water technology company Frutaiga – Developed a business plan and valuation that led to a confidential but lucrative sale of the business Granite Pointe – Created a unique business plan and application that led to a 100% investor buyback of the company at a 5x multiple of original negotiations International Zip Line – Developed a 9- component business strategy and financial plan that led to a multi-million dollar equity financing ."

Cliff Layton

Founding Partner - Life Factor Research

"I am most happy to heartily recommend Steve Mortensen as a true expert in the realm of fund raising. Having been involved in this arena for 35 years and counting our work with Steve was by far the most seamless and efficient I have ever experienced. Steve has incredible insight on the subject matter and his direction made it a much less daunting task going forward. Further, the service "after the sale" was and continues to be invaluable. No stone was left unturned and in the end it was that attention to detail and vast experience that prevailed for us and continues to pay dividends."